General Information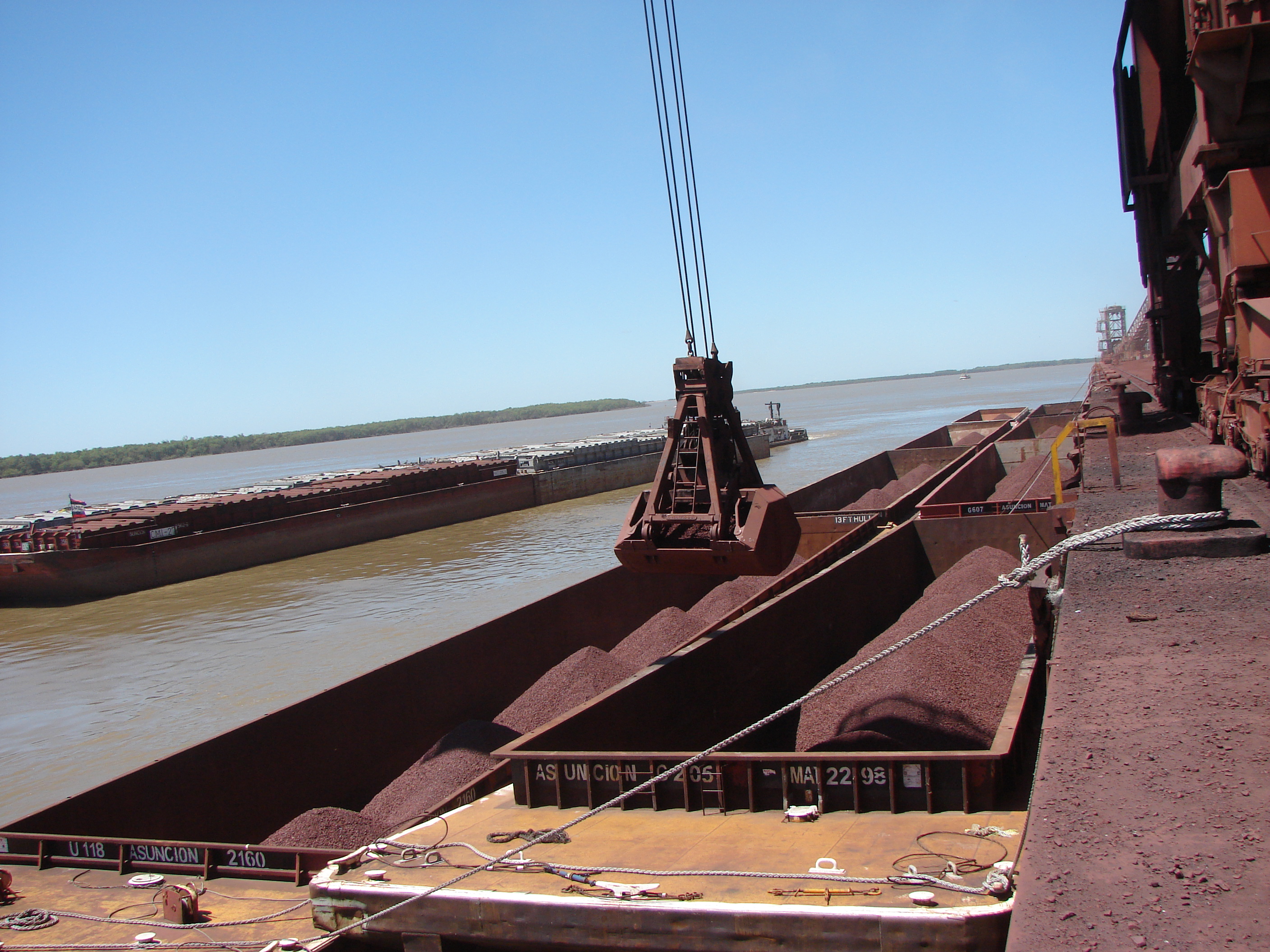 Port Authorities:
Port Administracion: Delegación Portuaria Paraná Inferior
Rivadavia and Ruta 188.
Tel(54)(3461) 460010/13
Coastguard (PNA) Rivadavia S/N (zona puerto)
Tel (54)(3461) 423693 Belgrano 49
Tel (54)(3461) 423172
Txl 42158 ADNIC AR
Dock Side (54)(3461) 451456/7
Port Health See Rosario
Immigration Dept: Coastguard acts as delegate
Roads: there are several official anchorages for vessels obliged to wait off Puerto Buitrago, Ramallo, San Nicolas and Villa Constitución and Masters and Agents should ensure that Pilots are properly instructed in this respect to avoid possibly having to shift anchorage if there is any misunderstanding.
Depths: (At datum) Puerto Buitrago Mineral Berth 6.20m (20´4)- 6,80 m (25´7") Commercial Berth 8,60 m (28`2")- 9m (29´6"). Central Térmica 9, 80 (32`2"), Puerto Nuevo 8 m (26´2"). Newport Access Channel 7,80 m (25`7"). As per contract Hidrovia S.A has to maintain least depth of 10.320 m (34 ft) in the main channel route (See Main Shipping Channels for details). In relation to an agreed reference level.
Restrictions: LOA 230 m for vessels intending transit Mitre Channel, otherwise no official LOA/Beam restrictions. (See also Puerto Buitrago C/P´s)
Berth assignment: 5/2 days preadvise to berth operations. Once berth assigned. Coastguard (PNA) to be informed.
Local communications: San Nicolas Coastguard (PNA) callsing L6G VHF ch12 (continuos).
Pilots: Port pilots are stationed at Rosario and may be chosen from any of the three associations offering their services, Parana River pilots may be ordered from any of the Buenos Aires or Rosario companies offering their service.
Tugs: Not required for berthing/unberthing. Nearest available tugs stationed at Villa Constituciňn.
Hotels: there are 13 hotels, I to 3 star categorias.
Business hours.
Customs House 07:00/14:00
Port Adm. 06:00/15:00
Dock office 06:00/18:00
Naval Prefecture 07:00/13:00(watch H24)
Stevedores 06:00/12:00, 12:00/18:00
Banks (Summer) 08:00/13:00
(winter) 10:00/15:00
Shops (Summer) 08:00/12:00, 15:30/19:30
(winter) 09:00/13:00, 15:00/19:00 Some open at midday
Local holidays: April 14th, May 31st, Sept 25th, November 23rd and December 6th.
April 14th, May 31st, Sep 25 th, November 23 rd and December 6th
(stevedores may demand double pay)
Sunrise/sunset:
20th March 07:08/19:07
20th June 08:08/17:56
22nd September 06:53/18:53
21st December 05:52/20:05. Note: LT GMT- 3h
Bunkers: if possible, vessels should avoid taking bunkers from shore at the elevator berth due to the limited SWL of the quay area. Should it be necessary, bunkers can only be supplied in small trucks or trailers.
Electricity supply: St New Port berth only, 380 V.
Medical ald: Available at municipal hospital and 6 private clinics.
Fumigation: One licensed company available for hold/cargo fumigation
Gangway watchmen: Compulsory for all foreing flag vessels over 2000 GTR.
Shore gangways: Available at elevator berth only.
Repairs: Local firms can carry out limited repairs.
Stores/Victuals: Victuals and usual kitchen stores available. Deek and engine stores only from. Buenos Aires with other sufficient pre-advice
Loading/Discharging rates: Grain loading (New Port) 600 MT/hour.
In connection with cargoes and using 3 cranes running time following rates have been archieved. (Per working day):
LOADING: DISCHARGING
Steel Coils 2000/3000 MT Steel Coils 2500 MT
Billets (Bundies) 3000/3500 MT Slabs 3500 MT
(Losse) 1800 MT
Fertilizers 2000/2500 MT Fertilizers 4500 MT